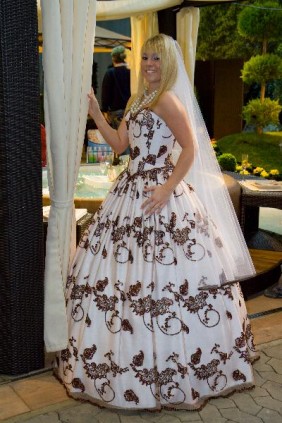 The figure shows a ball waist corset with a skirt over a crinoline base. This corset has a slight S-shape. Planchette and closure are covered and the cut is easily pre-formed.

The special note of this whole arrangement  is a second layer of a light copper-toned chiffon, which receives its sculptural pattern by repeated pailettes. This pattern continues in the corset.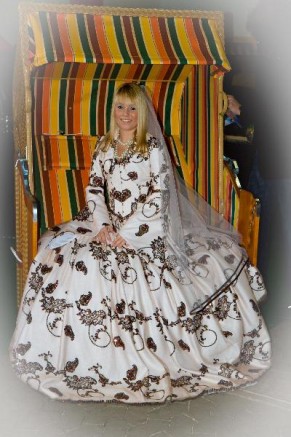 For the late evening hours this arrangement is supplemented with a bolero jacket with bell sleeves and a spade collar. In this jacket  the pailetteschiffon is also incorporated  so that a unity impression is the results.


To enlarge the pictures please click into the images.
© Copyright Sabine Zieseniss
Photos: Gerd Schäfer