Between the shadows ...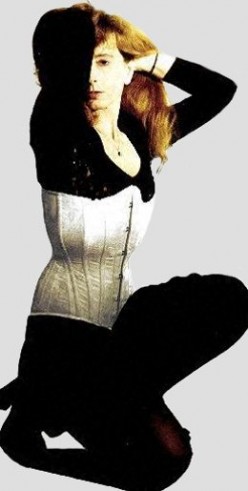 The picture presents an underbust-corset named 'Topas', made of white jacquard-woven silk, combined with a black 'paillettes'-body and a 'chiffon'-skirt.

This corset is designed in a certain way for less tightness at the lower rips and the bust, but allows an extremely waist-reduction

Integrated triangular gussets at both sides of the hips create as well an excellent hip-shaping for voluptuous ladies as pronounced sexy feminine hips by an improved waistline/hip-ratio.
© Copyright Sabine Zieseniss