Dangerous minds ...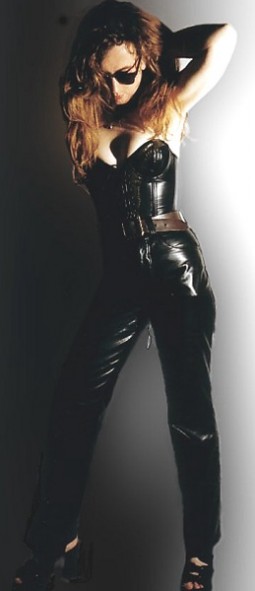 This corset is designed and manufactured of black lamb-skin. The integrated cups are covered with genuine snakeskin leather. The front lacing closure of this corset is an uncommon eye-catcher, alternatively to the traditional front fastener with a stiff front-busk. The "real" lacing of the corset is designed in the traditional way for the rear.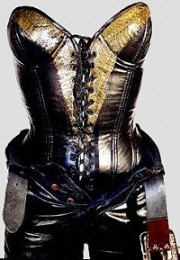 © Copyright Sabine Zieseniss
Additional features :
Into this corset an hand-drafted inner lining, made of silken fabrics, plus a lacing-pleat at the back has been integrated


Differing from the demonstrated tie-up lacing closure, traditional fronts busk with hooks-and-eyes and a front-'planchette' is also possible. No doubt, the lacing-pleat is also replaceable by a common lace protector.